About Rick Hayes and Rick Hayes Instruments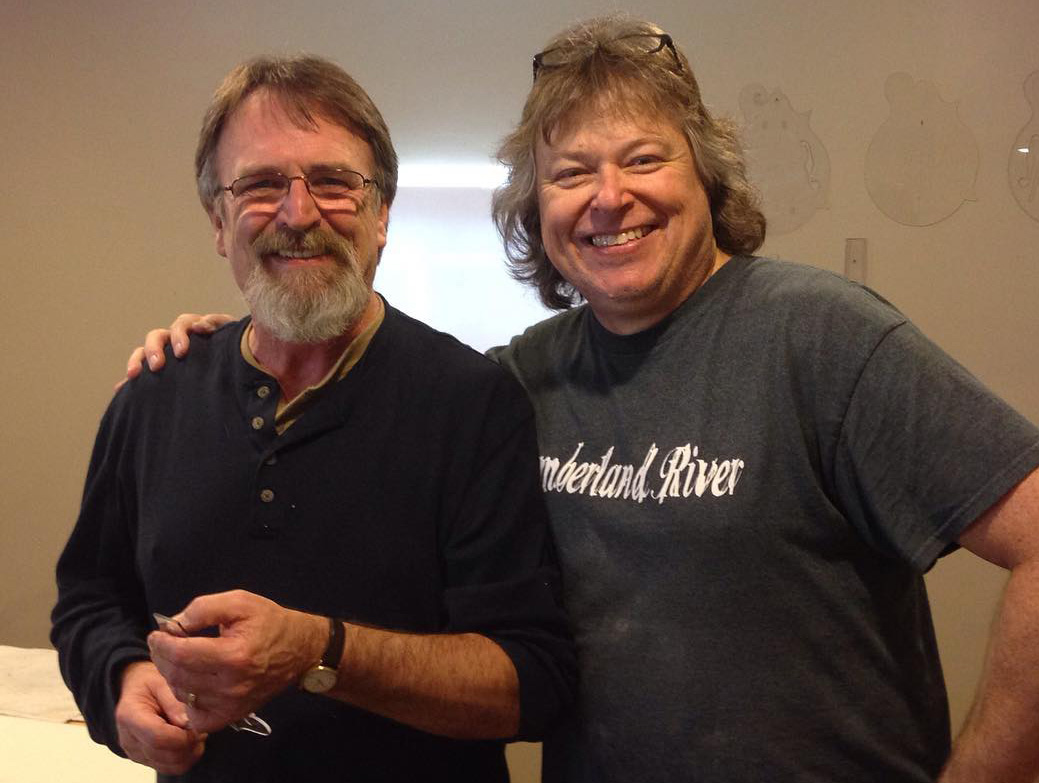 Rick Hayes (right) with fellow luthier and friend Steve Hogsed.

Rick Hayes is not only a luthier, but a gifted musician as well. The ability to know what an instrument is not only supposed to sound like – but how it feels in your hand and the ease with which you can play it – is so important to him. He has worked very hard to select every material, process and appointment to achieve this goal. Rick built his first mandolin around 2006. He had one that sounded and played great, but just didn't have the Loar look that he really wanted, so he decided he would give making one a try. The first one he literally carved much of it with a sharpened screwdriver on an old kitchen table in the back of his recording studio. Fast forward to many years later (and with a lot better tools and workshop) he is crafting exceptional instruments played by some of the best musicians in the industry. The melding of rich tone, playability, and handcrafted artistry are built into every instrument.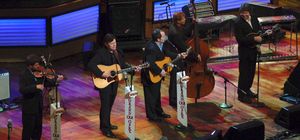 Rick also operates a recording studio and leads the popular bluegrass group, Nightflyer. His resume includes a four year stint with The Gibson Brothers as well. (Photo at right is of Rick playing the Grand Ole Opry with The Gibson Brothers. Photo courtesy of Ted Lehmann.)

His workshop is located on the east side of Cincinnati, where he resides with his wife and business partner, Lyn. 

 
---
Why a Hayes?
We are often asked what makes a Hayes instrument different. Hayes instruments are designed and crafted with four things in mind: playability, sound (tone and volume), beauty and durability.

We feel the playability of an instrument is paramount, especially to a professional musician. The ability to move effortlessly across the fretboard, with no hang-ups, no added weight, quick responsiveness, and smooth transitions along the neck are all important. It needs to "feel good" in the hands.

The sound, of course, is of utmost importance and nearly neck and neck (pun intended) with playability. The instrument must intonate equally well up and down the neck. Tones should ring out across the highs, mids and lows. Volume is essential as well.

The pure beauty of the instrument, the fit and finish has to be nearly flawless. It should look as beautiful as it sounds. We hope to create pieces of art in both an auditory and visual sense.

Lastly, the instruments are built to be strong and durable in hopes of some day becoming heirloom pieces. As with any fine instrument, they do need to be properly maintained and cared for.

All of it works together. Every material, process and appointment has been specifically chosen, tested and scrutinized to be the best possible choice at this time for our instruments. We hope you agree!

If you would like more information, drop us a line here.

Thanks for stopping by!